Heads up, mga yuppies and mommies. Did you know that July is celebrated as Nutrition Month in the country? Probably naaalala niyo pa yung mga panahon na nagpe-present kayo o nagsasayaw na naka-gulay costume noong kabataan niyo! But more than that, celebrating Nutrition Month is not just about dressing up as your most-hated fruit or vegetable. Actually, magandang reminder siya for us to have a healthy diet and lifestyle.
Yes, dahil pasukan na naman ang mga bata while tayong mga working eh patuloy pa rin, it's time to look at what we eat. Usually, we let our kids buy what they want from the school cafeteria. Similarly, ang mga working people binibili lang ang gusto nilang kainin sa canteen, carinderia, or convenience store na malapit. But do we know if it's good for us or our kids' health?
Why Go for a Healthy Diet?
Currently, more than 18 million Filipinos are obese or overweight* while the number of obese teens and children worldwide has grown to 124 million**. These are pretty big numbers. More importantly, kapag overweight or obese ka, mas mataas ang risk for heart attack, heart disease, and diabetes, among others.
Most of the time, kapag iniisip nating "mag-diet" we usually think na "para sa matataba lang yan." However, even ang mga payat can experience health issues, like chronic energy deficiency (yung feeling lampa at mahina ka). That said, you are at risk for health issues, regardless kung mataba o payat ka, if you don't have a healthy diet.
Probably most of us watch what we eat during breakfast, lunch, or dinner. But how about snacks or the food we bring to school or work? Here, then, are five ways to a healthier baon for you or your kids.
1. Decide to be healthy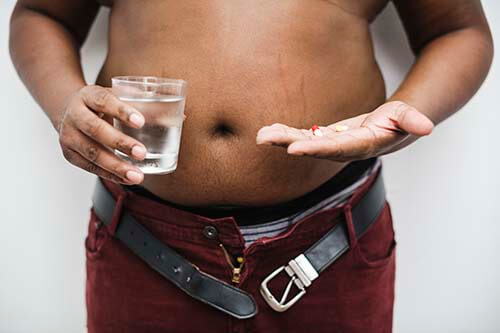 First of all, the way to a healthy diet starts with a conscious decision to be healthy. Sabi nga di ba, "kung gusto, may paraan." Kung gusto mo ang isang bagay, gagawa ka ng paraan para makamit ito.
It's the same thing with being healthy. You have to decide that having a healthy lifestyle is really what you want for yourself or your kids. If this is not the case, no diet plan will work for you. But if you want to be healthy, you really don't need a fancy plan. You only need to eat right.
2. Determine what food you want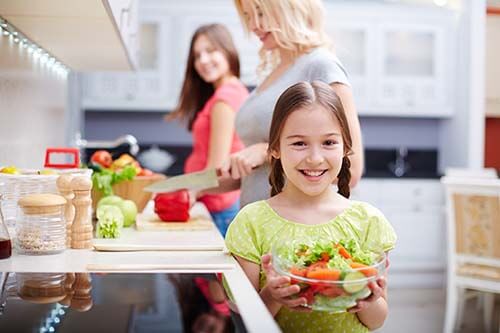 It seems like most of the time, kapag sinabing diet, the first thing we think of is, hindi na ako kakain! A healthy diet does not mean starvation. It simply means you are eating the right type of food in the right amounts, at the proper time.
Start off by making a list. What food do you like to eat? Which of these is essential to your daily well-being? Alin naman ang sa tingin mo ay hindi nakakabuti sa iyo? Which can you do without totally, or at least consume occasionally?
For example, mahilig ka sa rice. You see that you are gaining weight dahil kung kumain ka ng rice eh four to five servings every meal. Pero you need rice for energy. So cut down on the rice gradually and substitute another source for your needed carbohydrates. Then, work around your eating schedule so you can maximize the benefits of rice. Usually hindi mo na kelangan ng masyadong rice sa gabi since matutulog ka naman, so schedule eating rice in the morning or afternoon at most.
3. Do your own shopping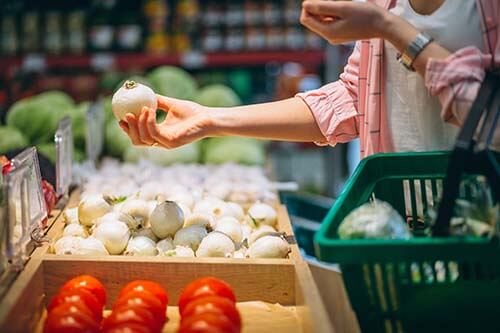 Yes, you read right—huwag mo iutos or iasa sa iba ang pamamalengke mo. It's true we have easy options to make life more convenient. However, shopping on your own gives you more flexibility. Unlike having someone to decide for you, mas nakakapag-decide ka agad kung kukunin mo ba o hindi ang isang item. Is this beneficial to me or my kids? If you can confidently answer this question, you can then decide to buy it or not.
Another obvious advantage is having to work within your budget. Bibilhin ko ba yung health drink na gusto ko, or papalitan ko ng mas mura? Doing your own shopping lets you create a healthy diet even when you have a tight budget.
4. Do your own (or your child's) baon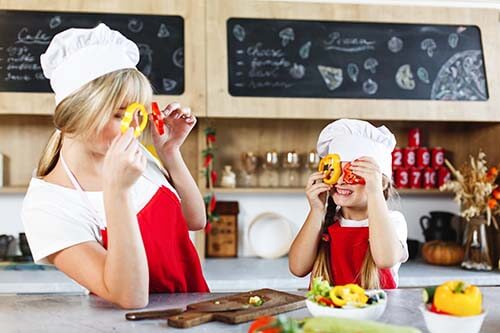 It's actually true: If you make your own food, it tastes better and you feel full faster. For one, mas nagiging masarap ang pagkain kapag pinaghirapan mo. Moreover, dahil napagod ka sa pag-prepare, feeling mo tuloy ay busog ka na. In this way, you get to manage your food intake.
On the other hand, creating your child's baon gives you the unique opportunity to make eating an exciting adventure for your kid. Sandwiches in the shape of Thor's hammer? Broccoli for brain food like Iron Man? Why not! Give your child a reason to look forward to eating the food you prepare for them.
5. Be inspired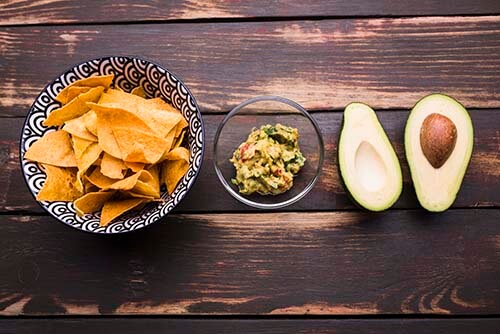 Maybe the reason why ayaw mong gumawa ng baon on your own is because you think you're not creative enough. You feel like, "hindi ko kaya iyan," or "hindi pa ba sapat yung ginagawa ko?" However, being creative has no limits except your imagination. So para mawala yung limits, you have to continually find sources of inspiration.
Start with choosing a theme. Pinoy cuisine this week, Korean naman sa next. Then move to an American menu or Japanese sa susunod. Varying your menu makes the eating experience exciting and more rewarding.
Choose to Be Healthy!
So, that's it, five ways to a healthy baon and eventually, a healthy diet. Again, it's not about starving yourself. Basta kumain nang tama, tamang dami, sa tamang oras. It's about eating smart.
Finally, having a healthy diet is part of having a healthy lifestyle. It's about making a conscious effort to improve yourself in mind, body, and soul. More importantly, make it your choice to live healthy para sa mga taong mahal mo, not just ngayong Nutrition Month, but always. After all, sila ang nag-e-enjoy sa presensya natin sa buhay na ito. Let's make it a point to live healthy so we can spend more quality time with them.
Have a food cart or home business that you want to level up? Click here.
*Source: Business Mirror
**Source: CNN
Images by Freepik