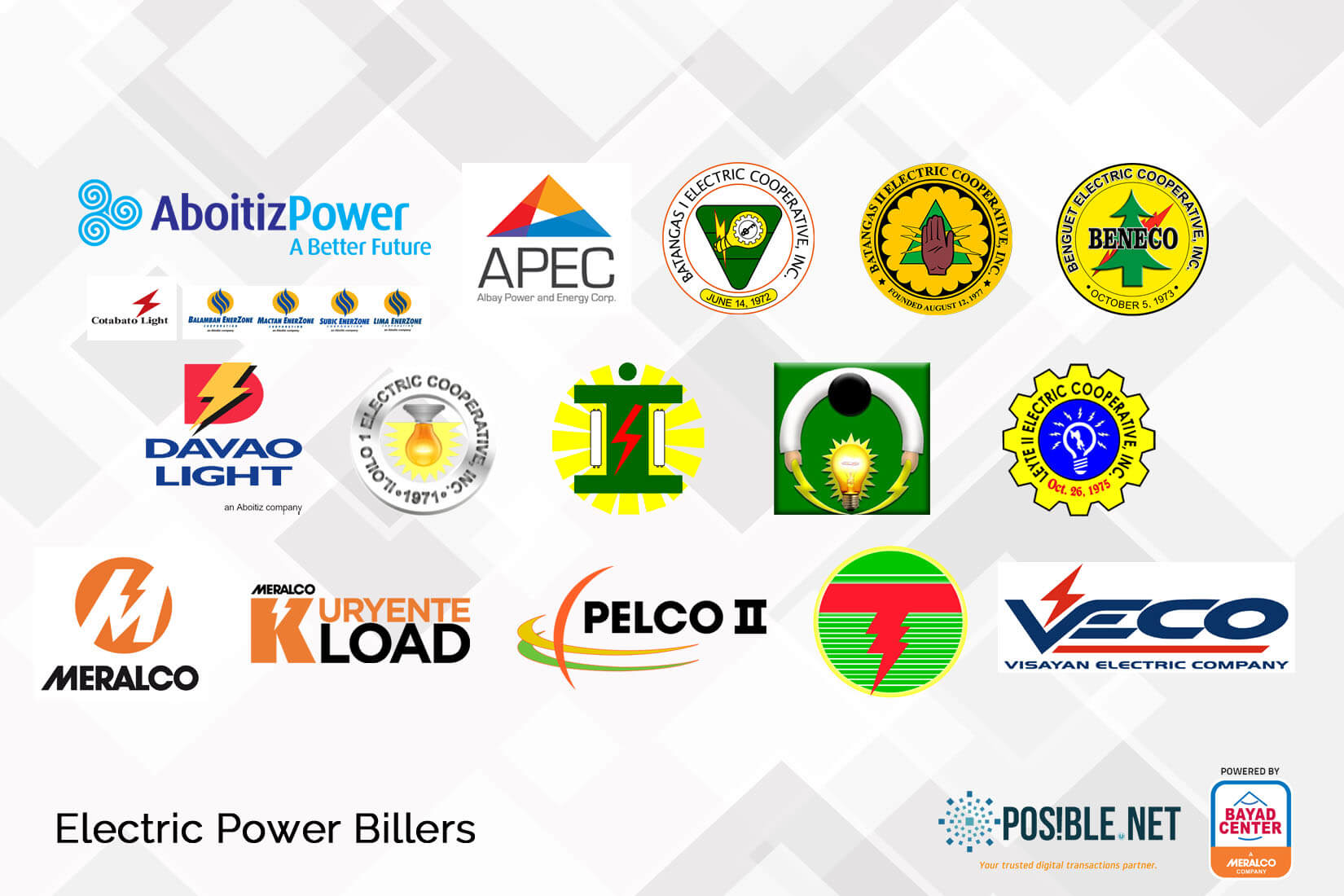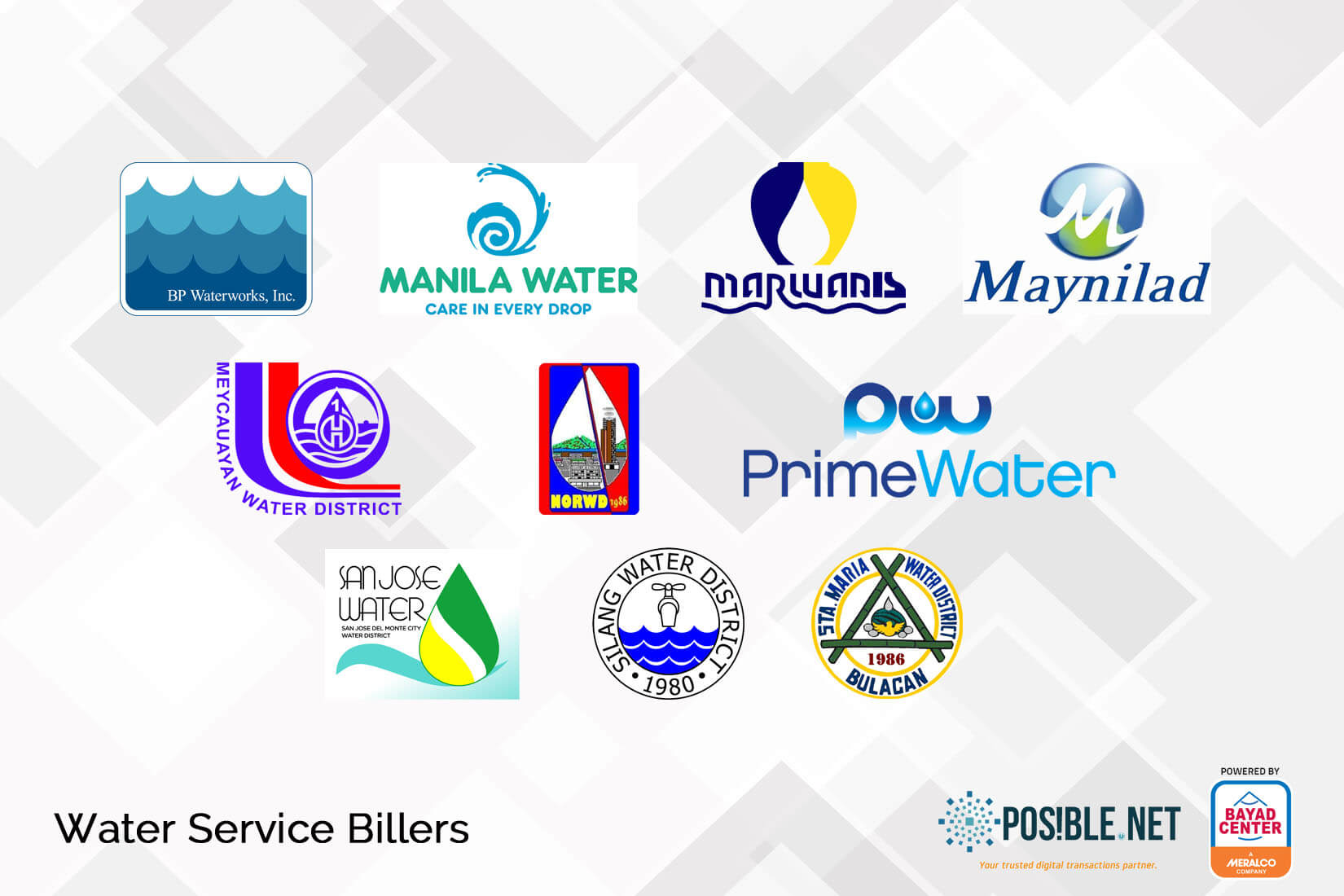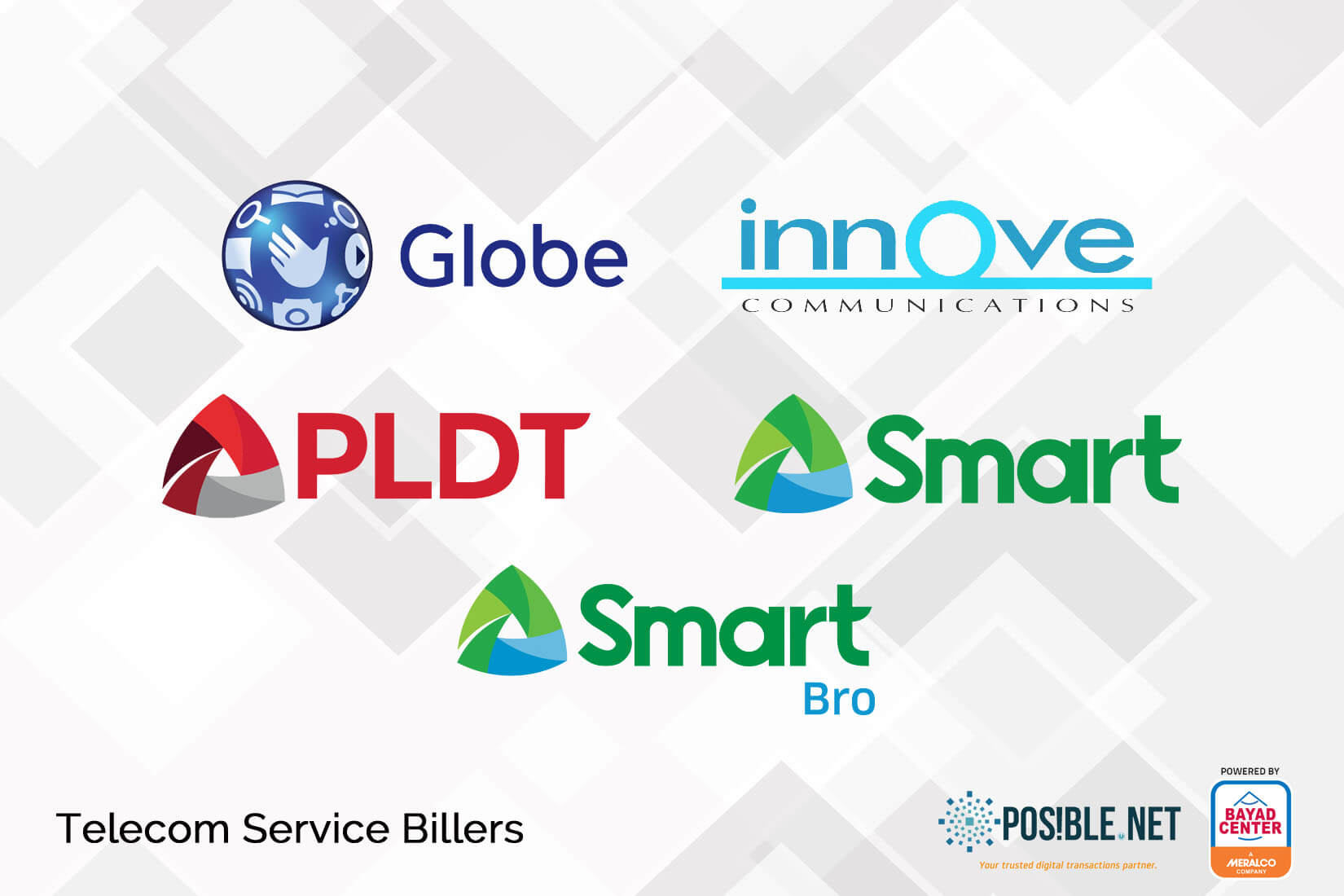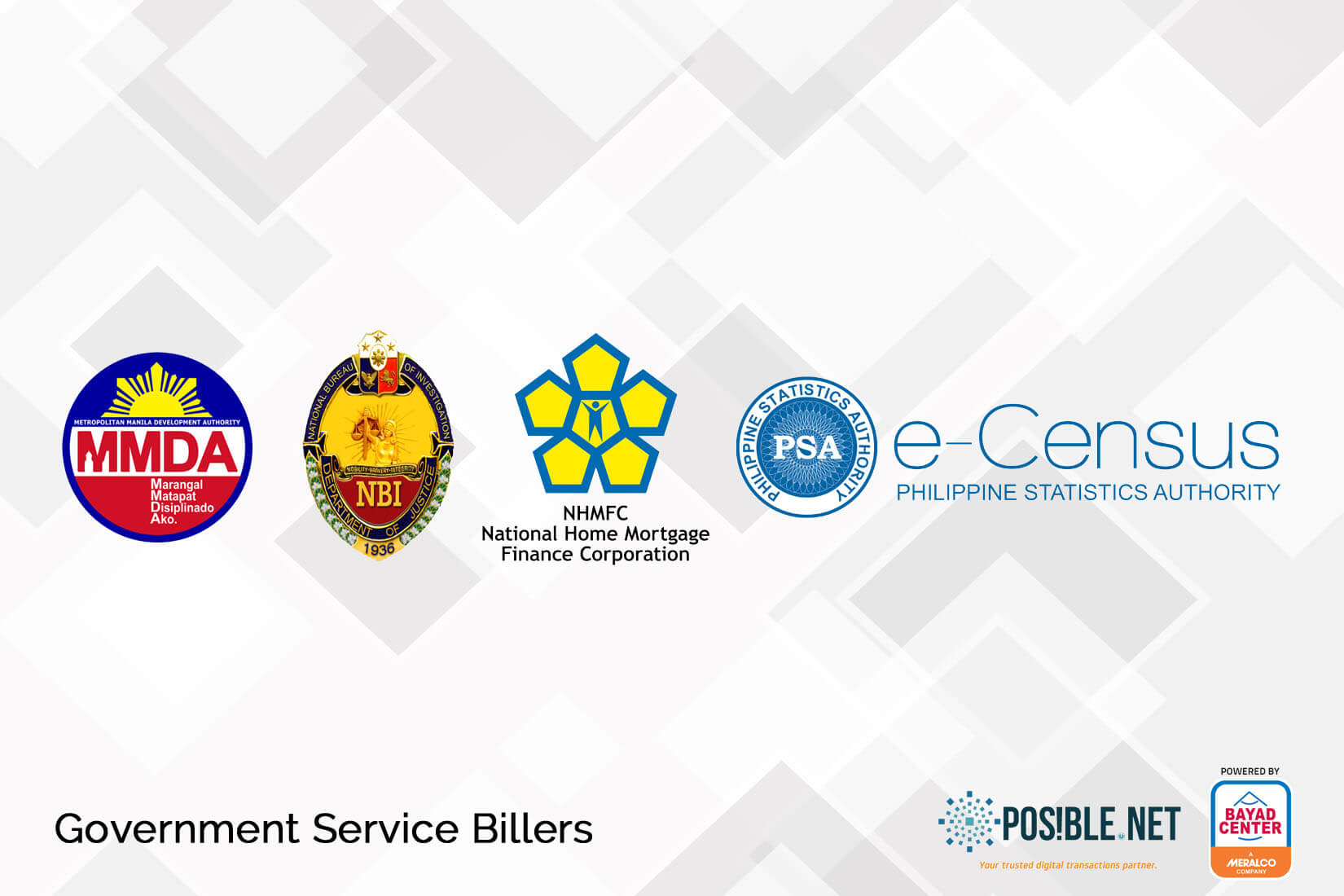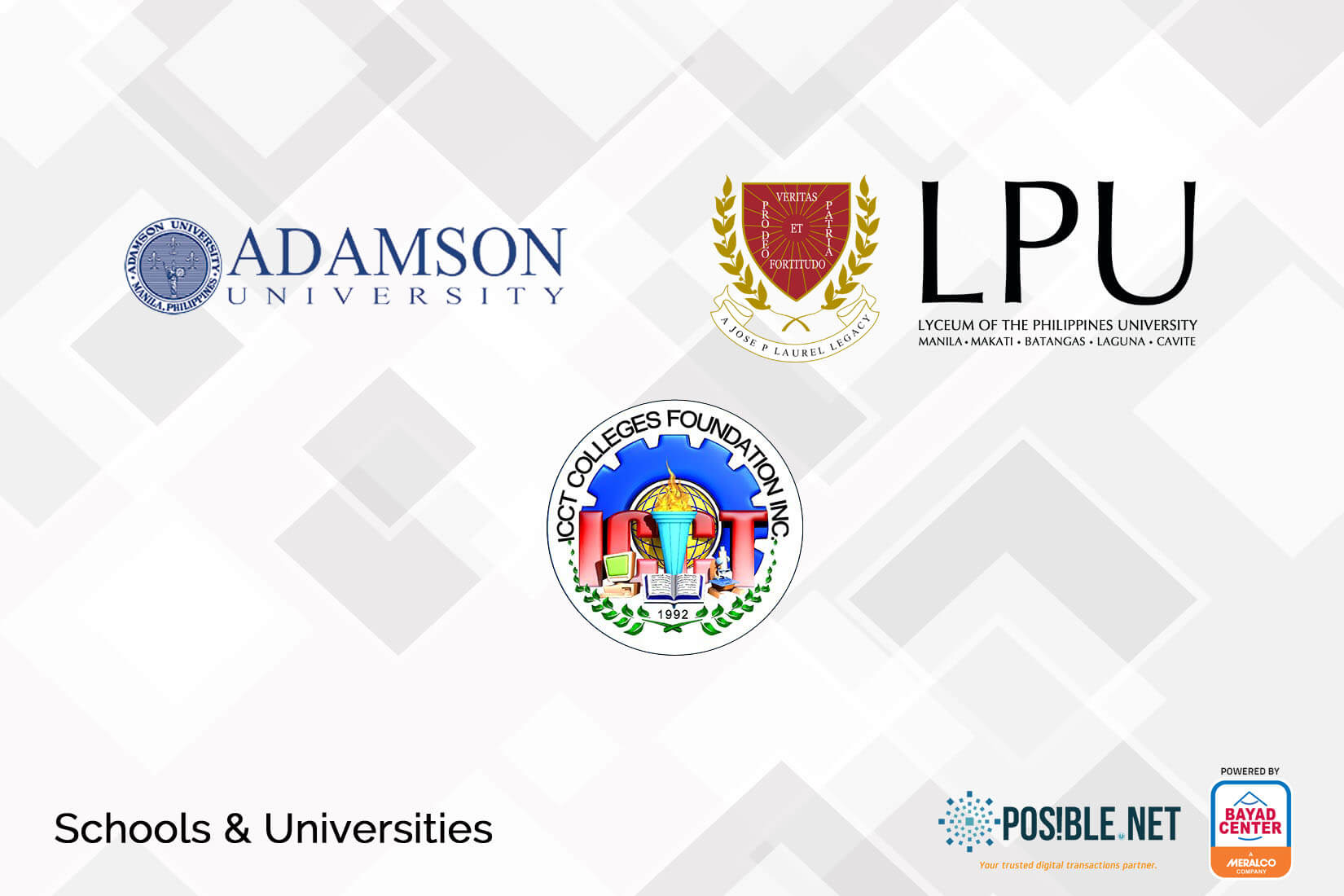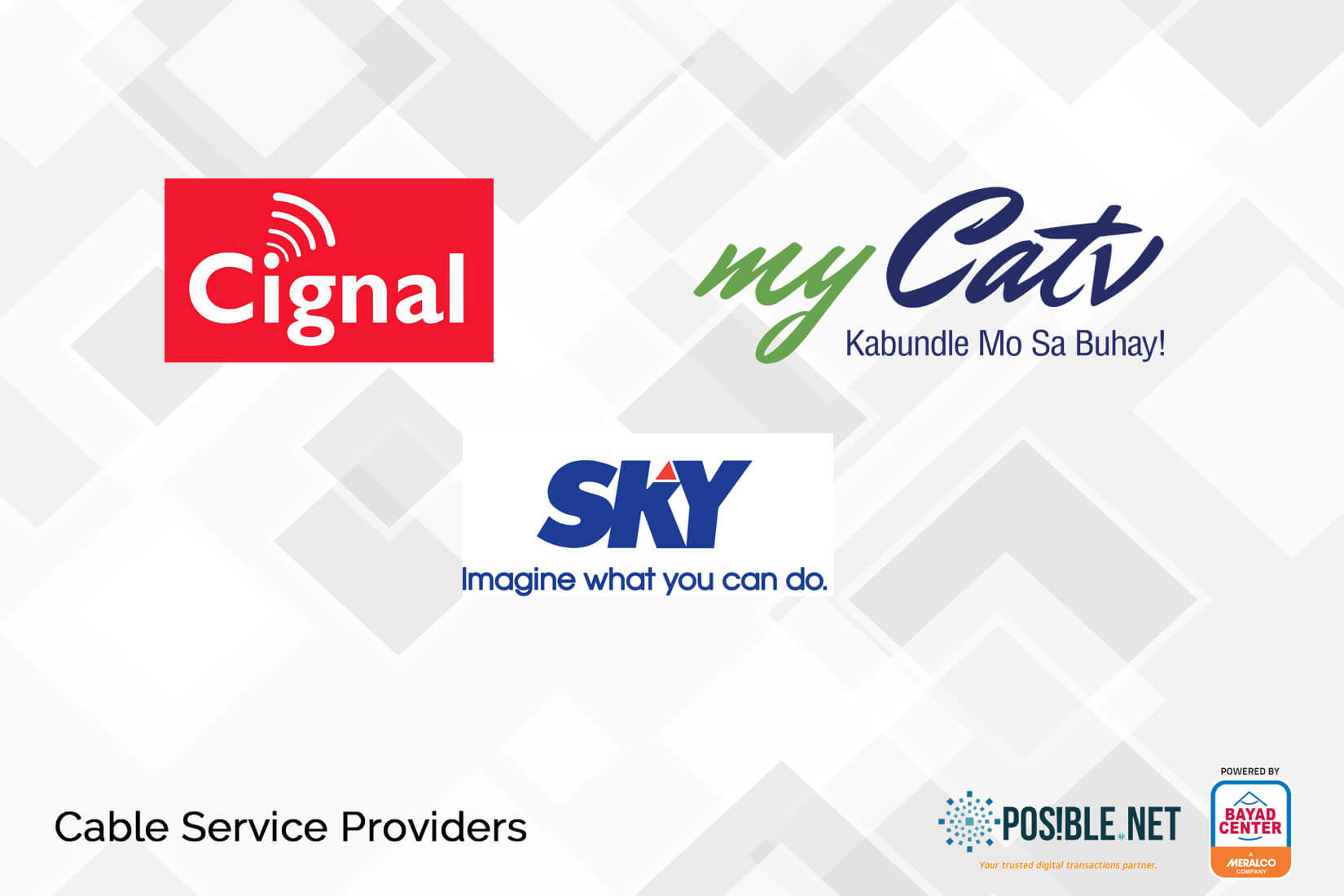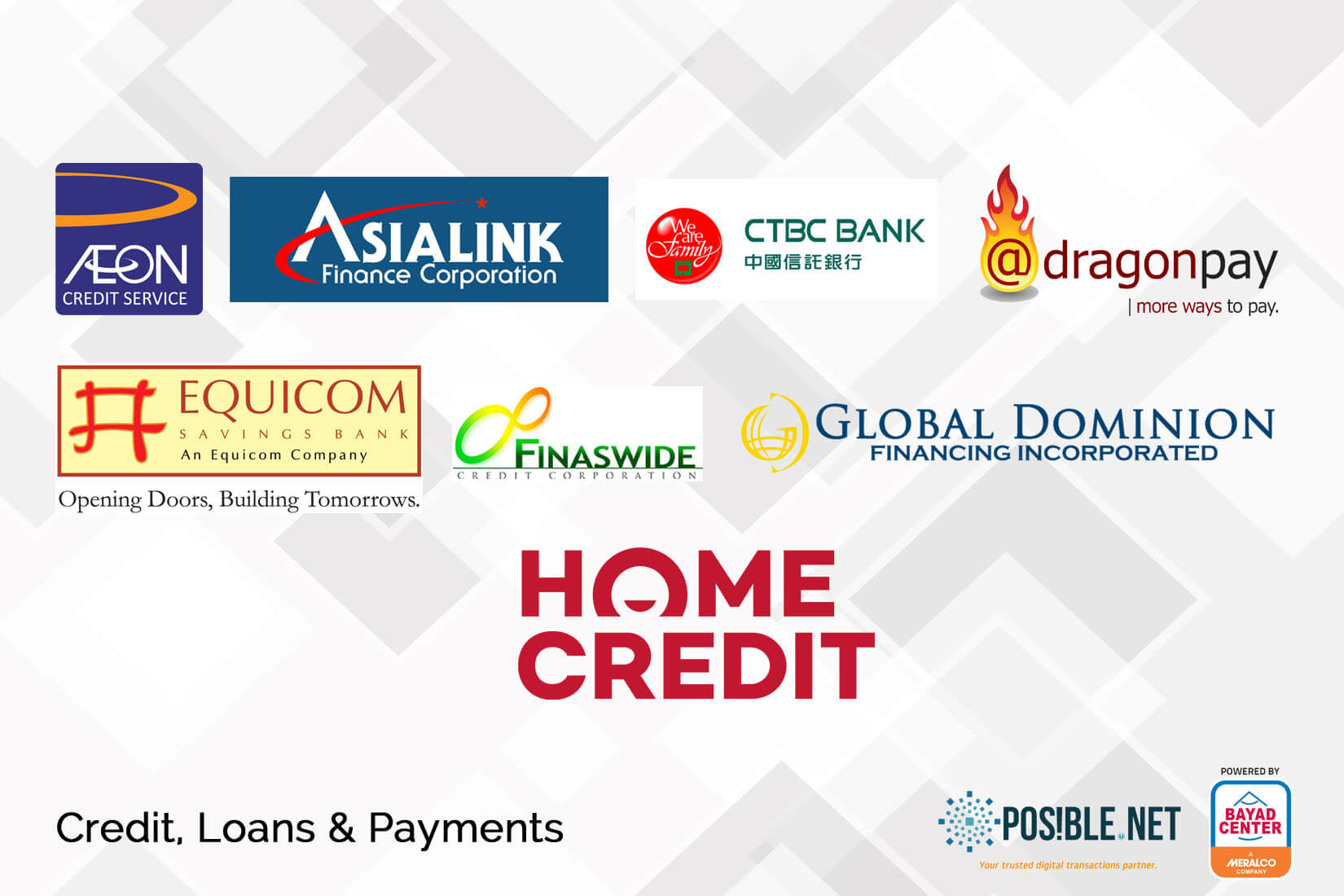 Pay your utility bills easily with POSIBLE.NET! Situated in a variety of stores, businesses, and homes in your neighborhood, POSIBLE.NET makes it convenient for you to pay for utilities, payments, and even loans and credit. You can literally walk across from your door to pay your bills. You save time and money, as well as avoid traffic and inconvenience.
Be sure to check this page regularly to find new biller partners so you can pay your utility bills easily.
Electricity & Power
1. Aboitiz Power (including affiliates)
– Balamban Enerzone
– Cotabato Light
– Mactan Enerzone
– Subic Enerzone
2. Albay Power and Energy Corp. (APEC)
3. Batangas I Electric Cooperative (BATELEC I)
4. Batangas II Electric Cooperative (BATELEC II)
5. Benguet Electric Cooperative (BENECO)
6. Davao Light (an Aboitiz company)
7. Iloilo I Electric Cooperative (ILECO I)
8. Iloilo II Electric Cooperative (ILECO II)
9. Ilocos Norte Electric Cooperative (INEC)
10. Leyte II Electric Cooperative (LEYECO II)
11. MERALCO
12. MERALCO Kuryente Load
13. Pampanga II Electric Cooperative (PELCO II)
14. Tarlac I Electric Cooperative (TARELCO I)
15. Visayan Electric Company (VECO)
Water Services
1. BP Waterworks
2. Laguna Water
3. Manila Water
4. Marilao Water District (MARWADIS)
5. Maynilad
6. Meycauayan Water District
7. Prime Water (including affiliates)
– Prime Water NCR (North and South)
– Lemery Water District
– Lingayen Water District
– San Carlos Pangasinan Water District
– San Pedro Laguna Water District
– Paniqui Tarlac Water District
– Camiling Tarlac Water District
– Tarlac City Water District
– Camarines Norte Water District
– Metro San Fernando La Union Water District
– Floridablanca Water District
– City of San Fernando Water District
– Metro Ozamis Water District (Misamis Occidental)
– Sorsogon Water District
– Daraga Water District
– Cabanatuan Water District
– First Peak Resources
– First Peak Davao
– First Peak Bacolod
– First Peak Iloilo
– First Peak Cagayan De Oro
– First Peak Cebu
– Basic Enterprises
– Micaza Property
– Plus Cable
– MET Cable
– Verdant Cable
– North Star Cable
– Leisure World Cable
– Camella Homes
– Carissa Homes
– Crown Asia
– Brittany
– Lumina
– Bria Homes
– Citi Homes
– Receivables Management Group (RMG)
8. Norzagaray Water District
9. San Jose Water District
10. Silang Water District
11. Sta. Maria Bulacan Water District
Cable Services
1. Asian Vision Cable Holdings (myCATV)
2. Cignal
3. SKY Cable
Credit, Loans, & Payments
1. AEON Credit
2. Asialink Finance Corporation
3. CTBC Bank Philippines (formerly Chinatrust Bank)
4. Dragonpay
5. Equicom Savings Bank
6. Finaswide Credit Corporation
7. Global Dominion Financing Inc.
8. Home Credit
Government Services
1. Metro Manila Development Authority (MMDA)
2. National Bureau of Investigation (NBI)
3. National Home Mortgage Finance Corporation (NHMFC)
4. Philippine Statistics Authority (formerly National Statistics Office [NSO]) via Pilipinas Teleserv
5. Philhealth (Available soon)
6. Pag-IBIG (Available soon)
Insurance
1. Sun Life Foundation
Schools & Universities
1. Adamson University
2. ICCT Colleges
3. Lyceum of the Philippines University
Telecommunications (Telephone & Internet)
1. Globe Postpaid
2. Innove
3. PLDT
4. Smart Postpaid
5. Smart Broadband
Be a Ka-POSIBLE
Start your POSIBLE Business today.