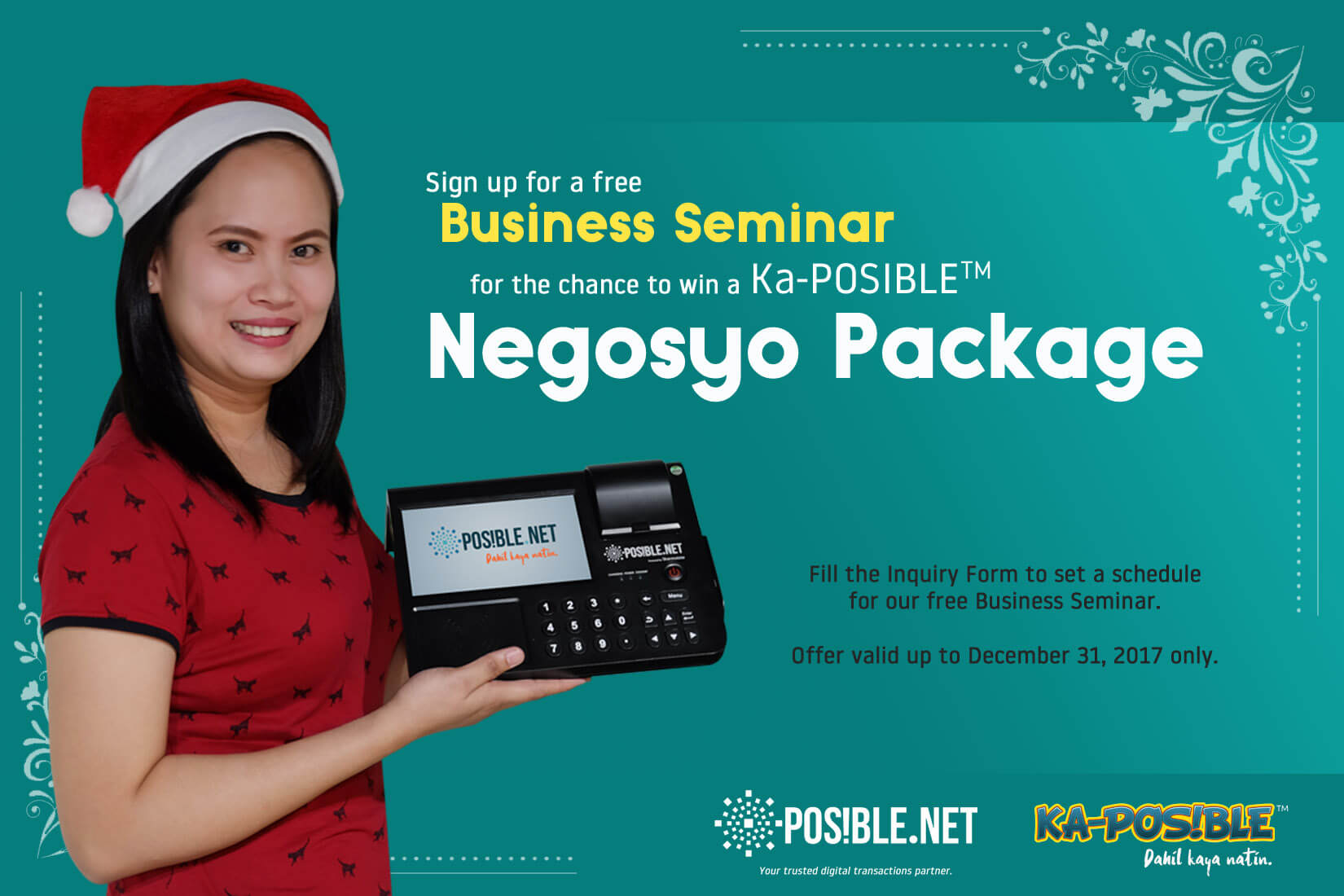 Visit this page regularly to know the latest POSIBLE.NET promotions!
Earn more by starting a new business this Christmas!
Join the latest POSIBLE.NET promotions for this holiday season. Simply sign up for our free one-hour Business Seminar. You can have the chance to win a POSIBLE Negosyo Package for your store or home business!
You can also visit our Makati City head office for walk-in appointments. However, you need to submit an Inquiry Form to qualify for the draw.
This offer is valid until December 31, 2017, only.
Business Seminar Schedules
Mondays to Fridays
Between 10:00AM and 6:00PM
Makati Head Office
2F Crown Center
158 N. Garcia corner Jupiter Street
Bel-Air Village Makati City
Be a Ka-POSIBLE
Start your POSIBLE Business today.