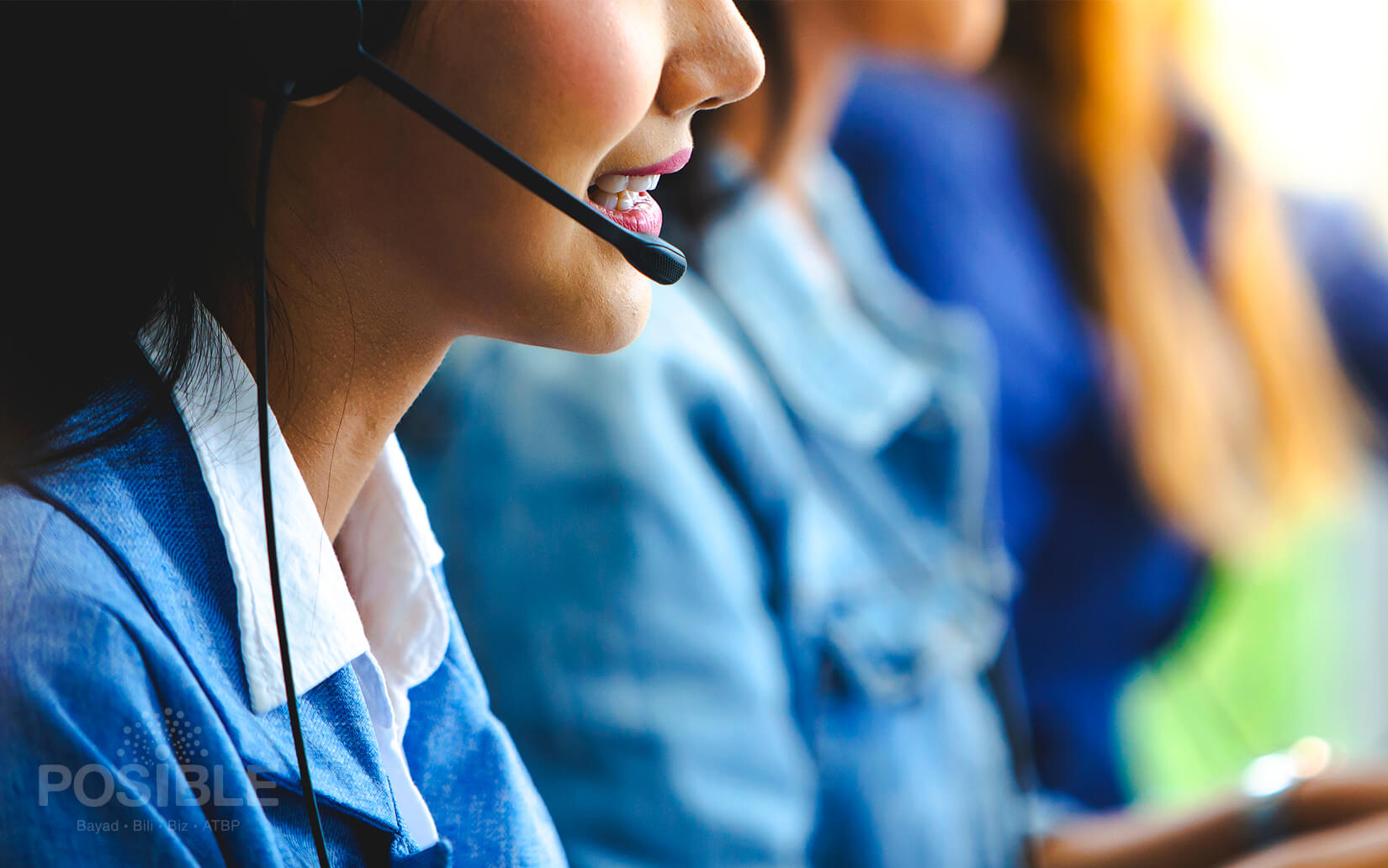 To learn more how to operate your POSIBLE Device, click here.
To access your Retailer Web Tool, click here.
For assistance regarding the POSIBLE Business or operation of your POSIBLE Device,
send us a message via support @posible.net or fill up the Service Request Form below and we will get back to you as soon as we can.
CS Operating Hours:
Monday – Friday, 8:00AM – 6:00PM
Saturday, 9:00AM – 6:00PM
(Except Holidays)
𝘋𝘶𝘦 𝘵𝘰 𝘌𝘊𝘘, 𝘸𝘦 𝘢𝘳𝘦 𝘤𝘶𝘳𝘳𝘦𝘯𝘵𝘭𝘺 𝘰𝘱𝘦𝘳𝘢𝘵𝘪𝘯𝘨 𝘰𝘯 𝘢 𝘭𝘪𝘮𝘪𝘵𝘦𝘥 𝘮𝘢𝘯𝘱𝘰𝘸𝘦𝘳. 𝘗𝘭𝘦𝘢𝘴𝘦 𝘦𝘹𝘱𝘦𝘤𝘵 𝘥𝘦𝘭𝘢𝘺𝘴 𝘪𝘯 𝘢𝘯𝘴𝘸𝘦𝘳𝘪𝘯𝘨 𝘺𝘰𝘶𝘳 𝘲𝘶𝘦𝘳𝘪𝘦𝘴, 𝘸𝘦 𝘢𝘳𝘦 𝘩𝘰𝘱𝘪𝘯𝘨 𝘧𝘰𝘳 𝘺𝘰𝘶𝘳 𝘶𝘯𝘥𝘦𝘳𝘴𝘵𝘢𝘯𝘥𝘪𝘯𝘨.