Making the Impossible, POSIBLE
POSIBLE is the Philippines' trusted digital transactions provider. Our company relies on more than 20 years' experience in the IT, telecommunications, and banking industries. Discover more about POSIBLE and how we are changing digital transactions in the country today.
Breaking the Digital Great Wall
According to the latest report of the Philippines' central bank (BSP), around 34 percent of towns and cities in the Philippines do not have access to banks or payment centers. Foremost reasons are the country's scattered islands plus the lack of infrastructure, which make banking and communications quite difficult. As a result, many Filipinos have to travel long distances just to do simple chores like sending money or paying their bills.
Cultural attitudes towards banking and money also contribute to the creation of this digital "Great Wall." There is a general distrust over digital transactions, with Filipinos thinking, "I'm afraid I might lose my money if the network breaks down." In addition, they may have certain insecurities over dealing with banks, the most prevalent being, "I don't understand English or financial terms."
POSIBLE breaks this Great Wall by bringing essential services right into the community. Our primary tools are an easy-to-operate machine and the country's most comprehensive B2b2C network. By putting these tools in the hands of trusted people such as shopkeepers and sari-sari store owners, communities now have easy access to digital services such as bills payment, money remittance, and ticketing services. Moreover, Filipinos learn to use and develop confidence in digital transactions.
Our Milestones
 5 million transactions
 More than 100 enterprises / service providers connected
 Over 5,000 partner agents
 500,000 unique customers
 DBS-NUS Social Venture Challenge Asia Top 15 Finalist (Enterprise Category)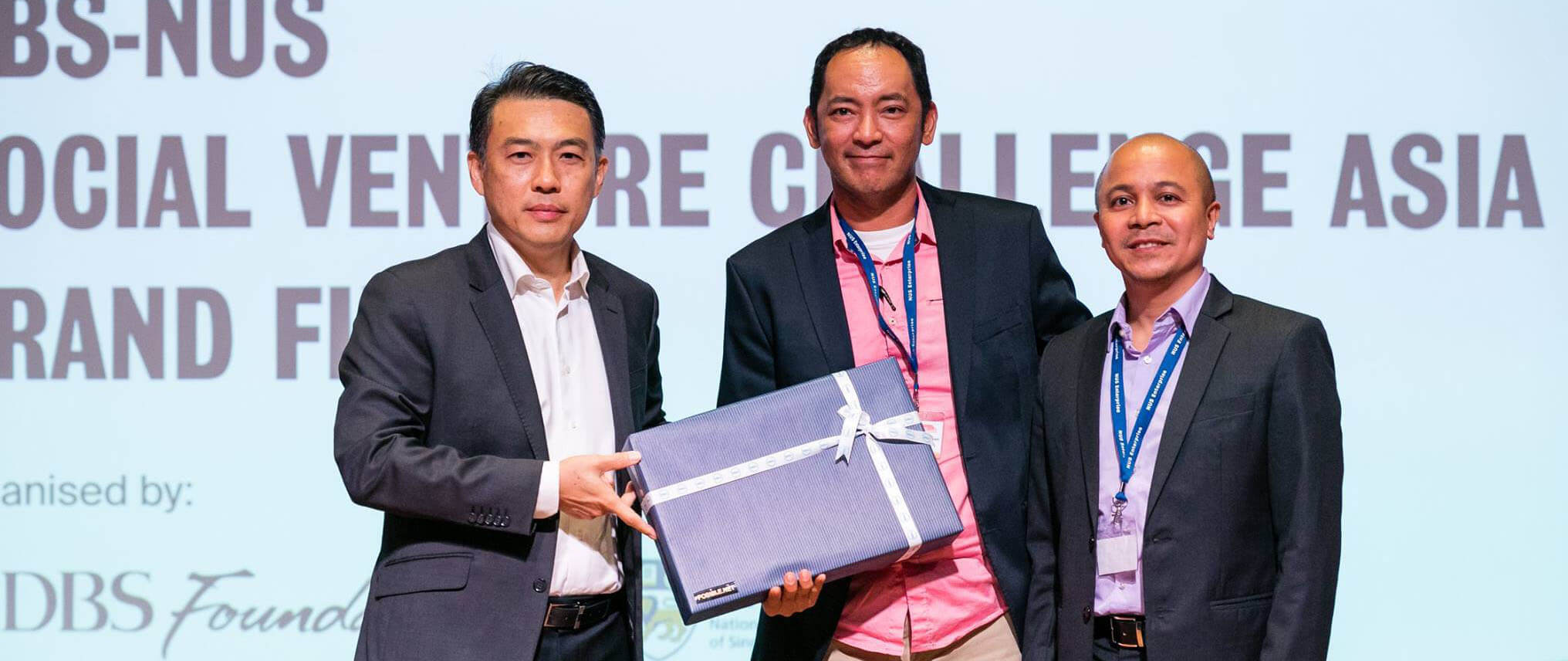 Discover more about POSIBLE
To learn more about POSIBLE, we invite you to visit our head office in Makati City. Take time to talk with our management, or meet with our dedicated Sales and Operations agents. Simply click here to schedule an appointment.
POSIBLE Head Office Address
2F Crown Center 158 N.Garcia corner Jupiter Street
Barangay Bel-Air, Makati City 1209
Metro Manila NCR, Philippines