MANILA – POSIBLE.NET, the Philippines' upstart bills payment, remittance, and prepaid credits provider, recently achieved another milestone after making the list of Asia's Top 15 social enterprises.
The country's trusted digital transactions network was recognized at the DBS-NUS Social Venture Challenge Asia, an annual competition to determine the most innovative ideas and enterprises. The grand finale event concluded last October 4 at the National University of Singapore campus.
"It's a great experience to be here (at SVCA)," JG Puzon, CEO of POSIBLE.NET, said. "More importantly, it's a privilege to be selected among the best social enterprises in Asia," he added.
Mr. Puzon also said that the SVCA is "a helpful venue for POSIBLE.NET to make its presence and potential known."
POSIBLE.NET was selected to be part of the Top 15 from more than 1,000 entries from 69 countries across the region. They were the lone entry representing the Philippines in the Enterprise Category.
Social Venture Challenge Asia is an initiative of the DBS Foundation and NUS Enterprise, the entrepreneurial arm of National University of Singapore. The annual contest supports innovative ideas that have the potential to impact lives and are sustainable. A full list of this year's winners can be seen here.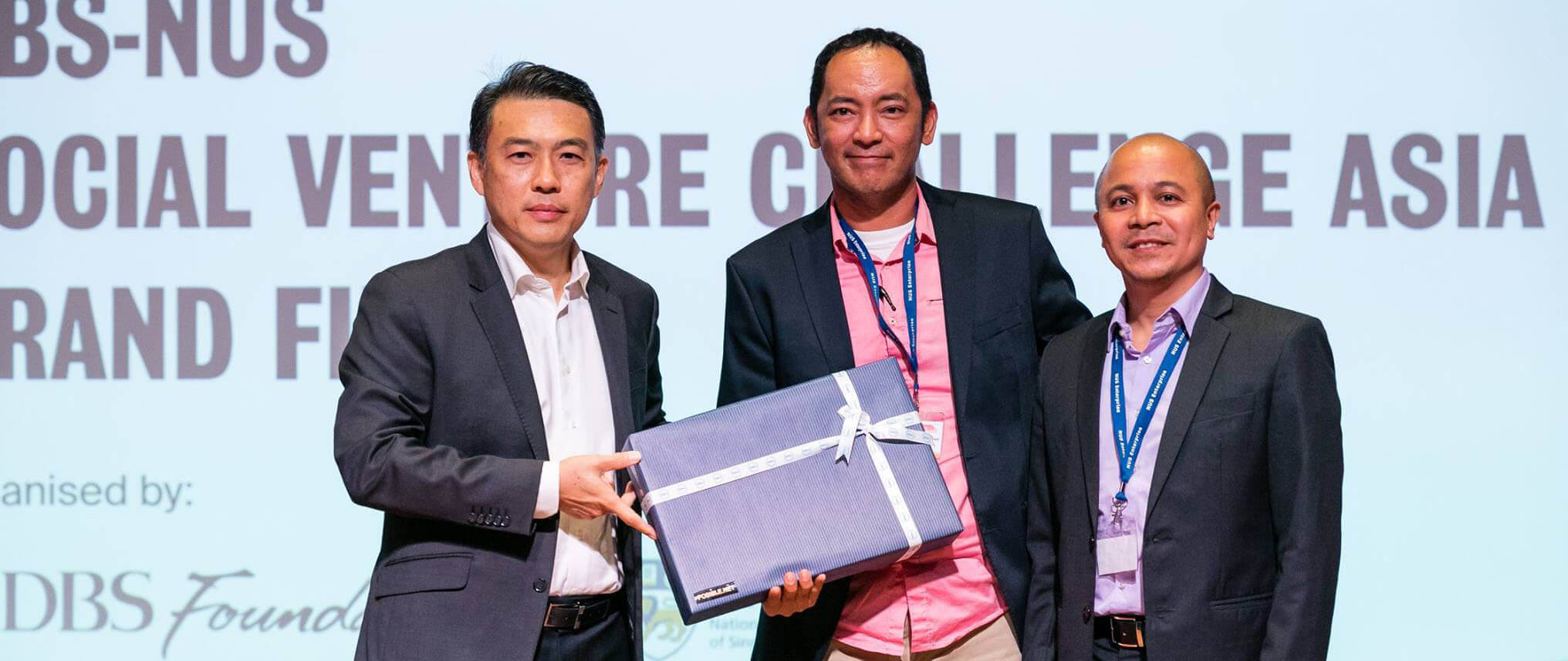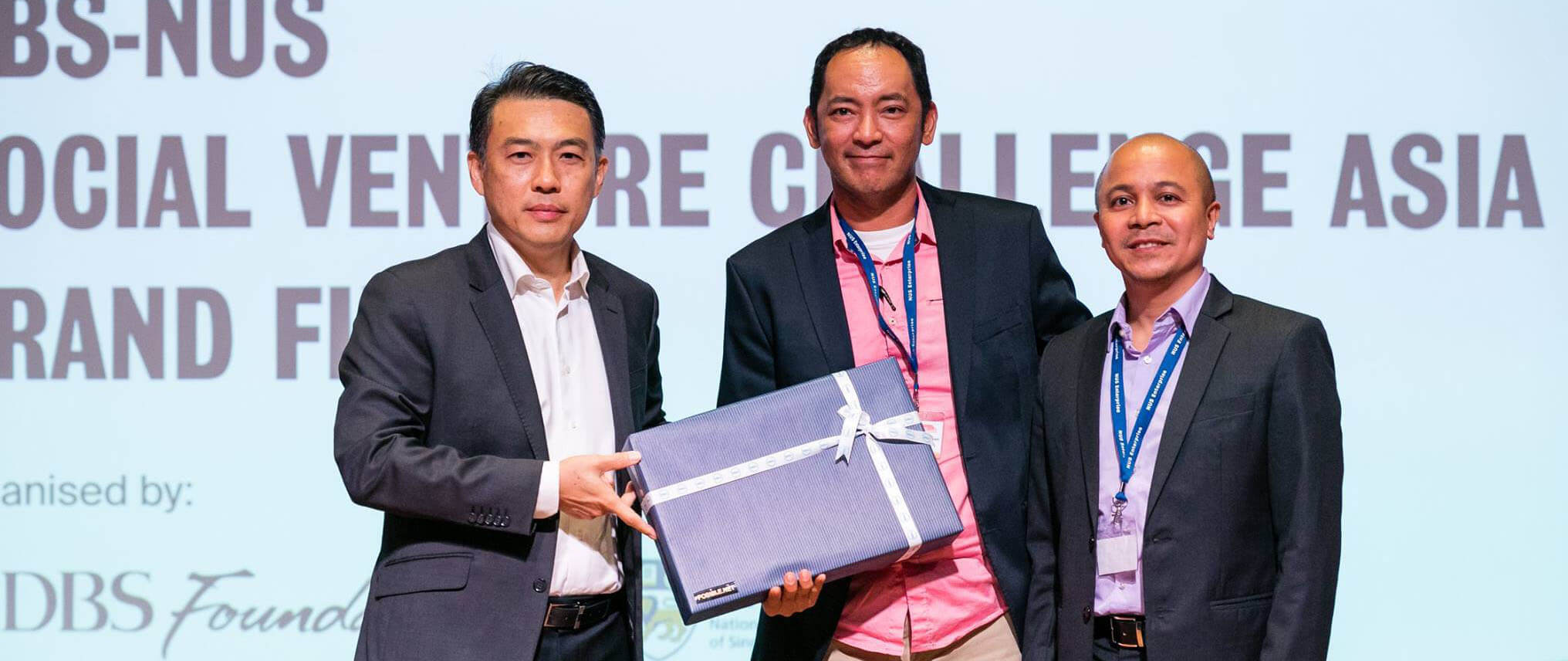 POSIBLE.NET receives recognition as one of the best social enterprises in Asia for 2017. From left: Pang Yee Beng, Senior Vice President, APJ (excluding Greater China) Compute & Networking Sales, Dell EMC and Managing Director, Malaysia, Dell EMC; JG Puzon, Chief Executive Officer of POSIBLE.NET; and Jerwin Lavilles, Chief of Products and Markets, POSIBLE.NET. Photo courtesy of DBS-NUS Social Venture Challenge Asia
Making financial inclusion possible
With its easy-to-use interface and comprehensive platform, POSIBLE.NET brings digital transactions such as bills payment, money remittance, and prepaid credits closer to communities. This is helpful especially in areas where banking and payment centers are minimal or non-existent.
Up to 37 percent of towns and cities in the Philippines do not have access to banks or payment centers according to the Bangko Sentral ng Pilipinas (BSP). Mr. Puzon believes POSIBLE.NET plays an important role in attaining financial inclusion in the Philippines by making digital transactions more accessible to these areas.
Interestingly, this deficit provides an earning opportunity for entrepreneurs. With its low entry cost and easy set-up, POSIBLE.NET can turn any location into a bills payment, money remittance, and prepaid credits loading station. To purchase a POSIBLE.NET business, visit here.