You've graduated, are working, and have a place to call your own. Kahit renting ka lang, but at least wala ka na sa bahay ng parents mo. You want to be financially independent, so you start researching how to start a business. Problem is, which business ang papasukin mo?
Starting your own business can be quite scary, especially when you're young. Unfortunately, marami sa atin ang ayaw mag-try dahil takot mag-fail. The sad thing is, mas content na lang ang maraming 30-under peeps na maging employees. Instead of investing or saving, it's enough for most of us to earn and binge-spend from time to time (like, make walwal). Sometimes we even spend beyond our credit limit!
Here, then, are three simple steps on how to start a business before you're 30 years old:
Change your mindset
Kung gusto mong mag-business, you have to first change your mindset from being an employee to that of a LEADER. Don't just focus on the goal na kumita ng malaki and take life easy. Before that happens, you have to put in the hard work. A LOT of it.
Ask yourself why you want to be in business. Is it for your future? Or sa kapatid mong sinusuportahan ang career sa med school? Para ba ito sa pinaplano niyong magiging pamilya? All these will determine how you approach the nitty-gritty of business operations. It can also affect how you relate to people. So, do some soul-searching before researching how to start a business.
Magandang ma-inspire sa mga kwento ng mga dating empleyado na nagtayo ng kanilang successful business na ngayon. Tulad ng isang service crew na CEO ngayon ng frappucino franchise. O ng isang food truck owner na ngayon may multi-million dollar resto chain. Ibig sabihin, kaya mo rin maging tulad nila! It all starts with having the right frame of mind, saying to yourself "Aja! Fighting!" especially when the going gets tough.
Create capital
You want to start a business? Save up. Limit your expenses. Bawas-bawasan ang pagtambay sa coffee shop at stress-eating. As early as now, wise up on the way you manage your finances. Wag masyadong YOLO lifestyle. That will come later when the earnings flow steady.
If you can, invest to increase your income. Do you actually have a savings account? Surprisingly, according to the BSP, up to 18 percent ng mga Pinoy lang ang may actual savings account sa banko. Almost 70 percent naman nag-iipon sa bahay lang. It's better to save in a bank, at least you earn 2 percent a year. Even better, ask your bank for savings portfolios that include investing in stocks. Mas maganda yun na kumikita ang pera mo ng wala kang ginagawa!
When you're ready to start the business, you might consider taking a loan. Mag-research for ideal rates and schedules. Ask around. Sabi nga ni Tita Susan, "Wag mahihiyang magtanong!" You learn better kung magtatanong and you get to avoid costly mistakes. The thing is, when you're ready to start your business, have your capital prepared as well. Hindi yung naghahagilap ka pa ng pera para lang magsimula.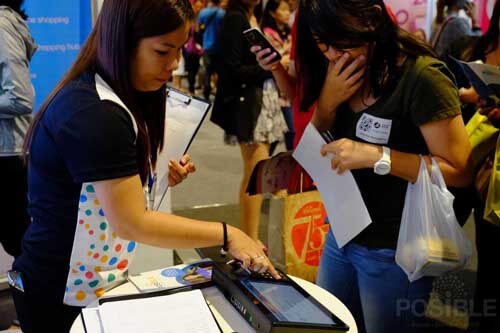 Choose a business
Scout your location. Based on your research and capital, what will work best there? What does your community need? Your business works best if it meets the actual needs of your target market. Will it make sense kung magtayo ka ng laundry shop sa lugar na hirap ang tubig? Ask these questions before settling on a business you can invest in.
You can't go wrong with food! Franchises like food carts, fast food restos, or beverage kiosks are almost guaranteed investments. Service-oriented franchises like laundry shops and payment centers are also highly recommended as these are in-demand.
You can also consider leveling-up an existing business. POSIBLE gives you services like bills payment, money remittance, loading, ticketing, and even online shopping. There's even inventory management and loyalty rewards to help your business grow. You can have all these and more at a price lower than most franchises. Find more about POSIBLE here.
Take the first step
Sun Tzu once said, "The journey of a thousand miles begins with a single step," and also, "Knowing is half the battle." Actually hindi si Sun Tzu ang nagsabi non, pero ang point is, you have to start somewhere! Hindi magiging reality ang business mo kung hindi mo ite-take ang first step.
Attend a seminar. Mag-usap-usap kayo ng friends mo, plan and discuss how to start a business. Inquire. Be inspired. Save up. Invest in a franchise like POSIBLE. Get the requirements done. And finally, set your start date. When the ribbon is cut, game face on. Your journey to success starts today!